On responses software directory 3D2F it
"the most perspective screensaver among competitors".
To read the article about Oparin Clock >>

You can download an original screensaver from this page. An absolutely new idea of time's display on clock's dial is put in a basis of work of the program. This idea is officially patented on my name in Russia as useful model "The Device of indication of time on a dial of clock" RU43088.

In the program following adjustments are realized:

Time:
Size of circles:
Picture in the center:

preestablished
user's
slide-show

Background:
Other settings:

colors of arrows and circles, numerals's font, dial without arrows
In case of a slide-show it is possible to appoint a folder with GIF files and the period of change of pictures from 1 till 999 seconds. Slide-show works only with GIF format. The user (if single) picture can be GIF, JPG, or BMP. Other requirements for pictures: 49x49 pixels, a black background. The program is shareware (try before buy). You have a trial version - 21 days work is correct. After it there will be restrictions: at start preventions of necessity of registration will be deduced, no slide-show.
See video about screensaver work.
Screenshots: clock | clock with background | clock without arrows | options: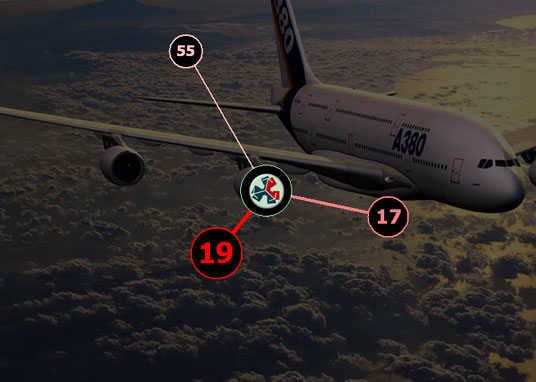 Advertisement
Links
#
Pictures for screensaver
Background downloads (1024x768px)